Web Mistress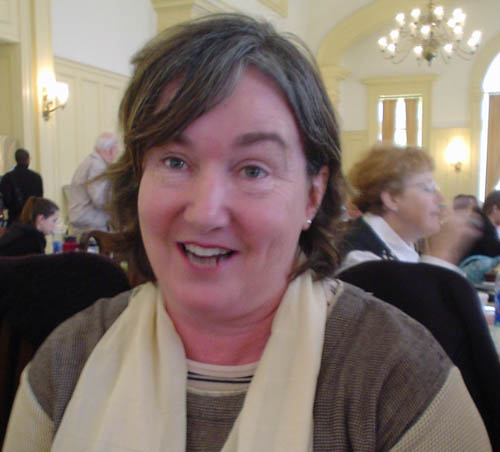 Left: Me Today; Right: Me in 1965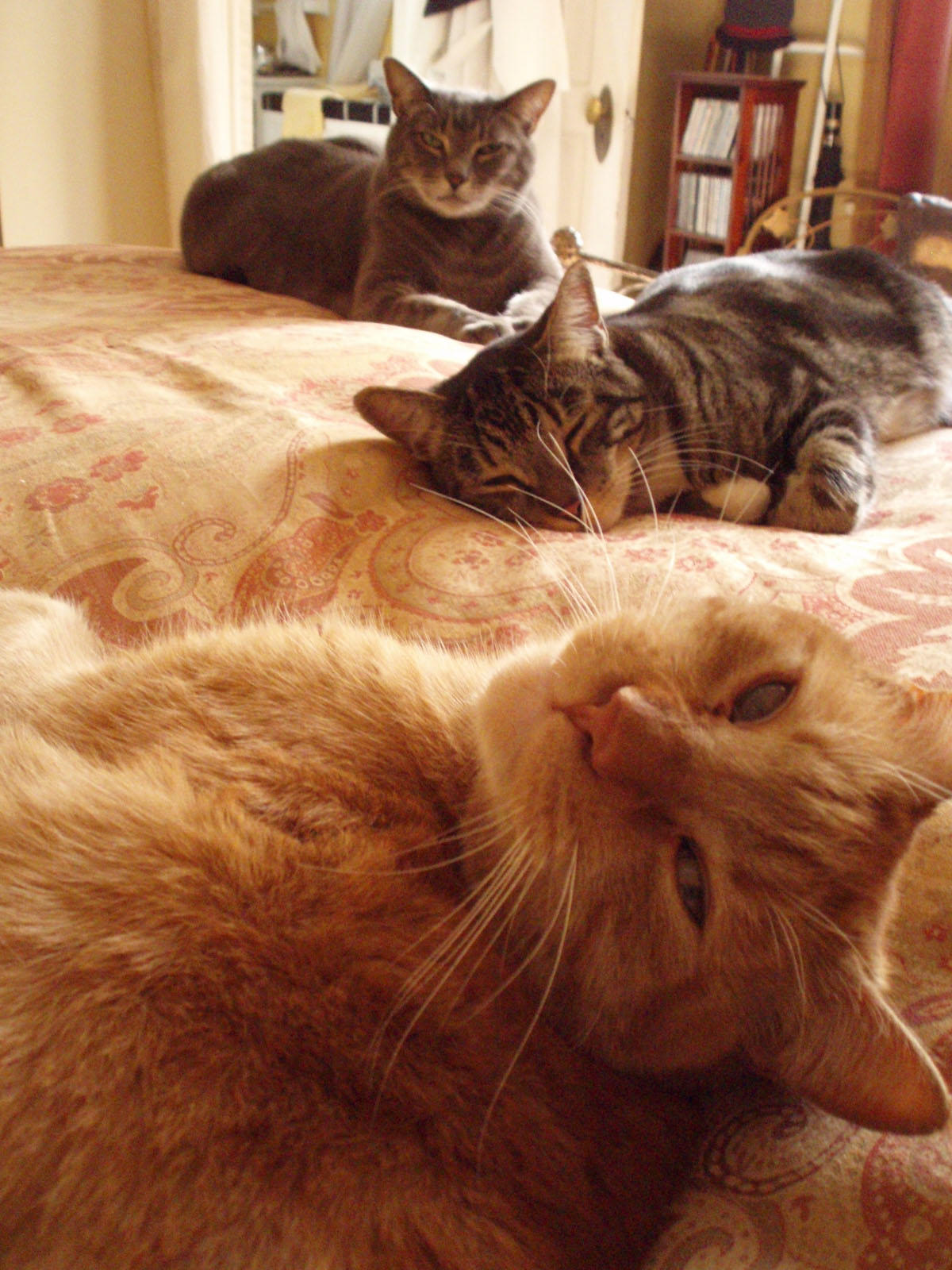 My name is Belinda Durkin (heybelinda@thedoversouls.com) and I am a work-at-home Technical Writer for a local computer software company in Kenosha, Wisconsin. I live with my husband, Ken, and three cats: Tony, Nigel and Ian (sound familiar? in the photo it's front to back, Anthony, Ian and Nigel). I attended St. Joseph High School (Go Lancers!) and received an Associate of Arts degree from Gateway Technical College in 1996 as a Technical Writer, which led me to my current career.
I love working with computers. They never talk back, they never get angry and are easy to turn on (No pun intended!) However, they are almost as frustrating as men but without the body odor! Just joking, Ken!
Ken and I are dedicated Anglophiles, even though we've never been to the UK. Besides being a professional chef, Ken sings with a local Gilbert & Sullivan group. We had a trip to England planned a few years ago, but Ian got very sick and we ended up spending the trip money on his gall-bladder surgery. Hopefully, we'll be able to save up and go before we're too old to enjoy it!
I've been a fan of The Dover Souls since the day I received the first copy of Mersey Beat Magazine from my British pen-pal (Hi Cynthia!) in 1962 when I was 13. The issue featured a small a photo of the young Dover Souls. I immediately fell in love with the boys. Gosh, how I wish I still had that magazine!
I followed their career as best I could (remember, this was in the days before cable TV and the internet) and had my pen-pal send me a copy of their first single, "Misty Monday Morning." I played that 45 until it was worn out. Even my Dad, who was a very sweet man, began to get a little testy. I remember him telling me to "give that stupid song a rest!" I cried for hours until Mom made him apologize.
Every opportunity I had, I cut out pics of the boys from Mersey Beat and other fan magazines, and taped them to the wall above my bed. I would play "Misty Monday Morning" over and over while staring at their faces. I fantasized that I was Misty, the pretty girl who Anthony watched pass his window every day, only we ended up together. He'd ask me to marry him and I'd say, "I do!"
I managed to get an import copy of their first album. I still have that first mono album. It's so worn it's unplayable and the cover looks like it's been through a spin-cycle, but I couldn't throw it away. It meant too much to this teenage girl growing up on the shores of Lake Michigan.
Other than the Dover Souls I love all kinds of music, but especially Janis Ian, Bobby Darin, The Beatles and Billy Ray Cyrus (isn't Miley such a doll?). I hate mean people, gossips and Harley Davidsons. I love scrap-booking and Bunco, and my guiltiest guilty-pleasure is American Idol. My reading list is pretty much divided between technical manuals and John Grisham novels. As for movies, anything with Kevin Costner in it…
The Souls weren't around for long, and they only had one hit in the mid 1960's at a time when The Beatles, The Rolling Stones and others were dominating the charts. But for those of us who remember, it's a bittersweet story—a story of humble beginnings, missed opportunities, bad decisions and, most of all, poor timing. With this site I hope I can rekindle some enthusiasm for "the hardest working band of 1962", the Dover Souls.
If you have something to add, please feel free to contact me at heybelinda@thedoversouls.com. I'm looking for anything associated with the Dover Souls such as stories, photos, memorabilia, collectibles, first hand remembrances and especially newspaper clippings.
Main Page Early History Forming the Band 1964 The Hit 1965 The Break-up Anthony in New York Honey Vicarro 1966-Lads In UK The Reunions The Tragedy Smithe-Jones Bio Biggs Bio Tolliver Bio St. John Bio Discography Webmistress