Early History

Anthony Smithe-Jones, Nigel Biggs and Ian Tolliver, were all born and raised in the same working-class housing project in WWII era Ramsbottom, a blue-collar area of Greater Manchester, England; Anthony and Nigel in 1942, and Ian in 1943.
Their fathers worked at Victoria Mills, one of Manchester's largest cotton mills, so the families knew each other well. The three lads quickly became close. Anthony's mother, Gertie Smithe-Jones, referred to them as "The Thieves" because she was fond of saying that the lads were "thick as thieves".
All three boys attended Holcombe Brook Primary School and Ramsbottom Secondary School (now called Woodhey High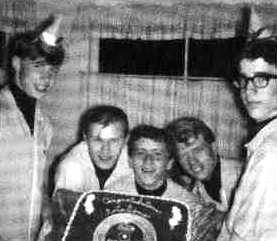 School).
Anthony was always interested in music. At 10 years old, he actually fashioned his first guitar from a cigar box, catgut and a broken shovel handle. In secondary school, Anthony became a rabid fan of the Skiffle craze, specifically Lonnie Donegan.
At 16, both Anthony and Nigel dropped out of school and took jobs at the mill where their fathers worked. Ian stuck with school, hoping to attend South Trafford College and obtain his Motor Vehicle Maintenance and Repair Foundation, Level 3 to pursue a career in motorcycle mechanics upon graduation.
Within a year, amid rumors that the mill was about to close, Anthony and Nigel quit their jobs and decided to do something different.
In 1959, Anthony used the money he had been saving while working at the mill to buy his first "real" guitar from a local pawn shop. His father, Clive Smithe-Jones, was, by all accounts, furious, raging that the money, "should have been used for university and not something bloody stupid, like a guitar."
Undaunted (or, perhaps, inspired), Nigel quickly followed suit, pouring his meager life's savings into an electric bass guitar. Ian, meanwhile, had been taking piano lessons since he was eight, and the boys managed to salvage an old upright from a row of flats that were being demolished to make way for the new Piccadilly Plaza downtown. ("Loved that old girl," once reminisced Ian, "wonky middle-C and all.")
The boys were soon happily rehearsing in the cramped basement of Nigel's Aunt Julia's corner pub.
The boys quickly realized that they wouldn't get too far without a drummer, so they put an advert in the local paper and began conducting auditions. Sadly, only three prospective drummers showed up. They wisely hired the only one with his own kit: George St. John.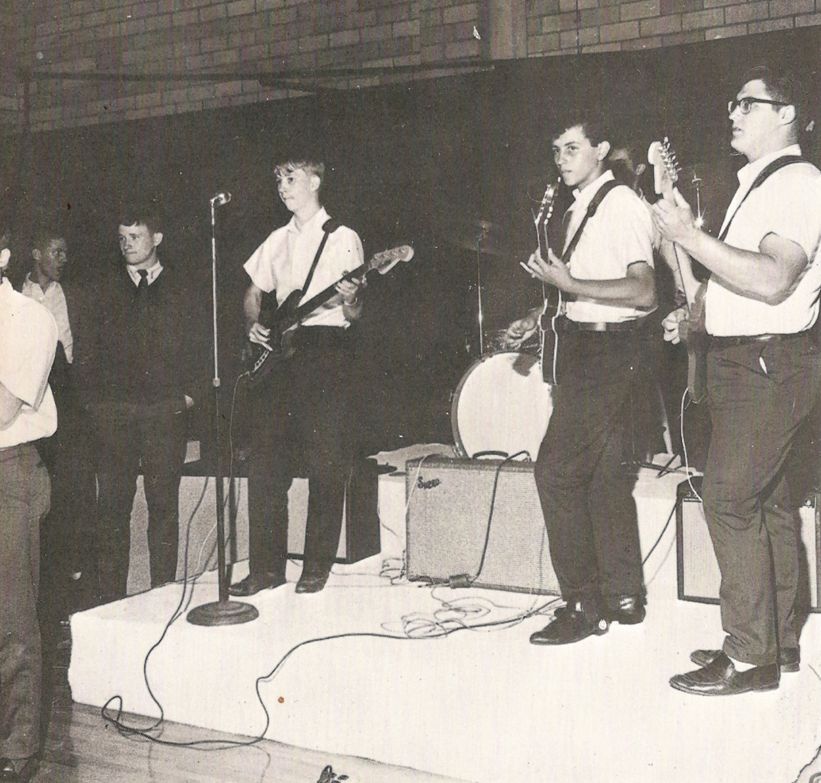 George, who had attended school in nearby Liverpool, impressed the boys as street seasoned. He had, after all, once been a roadie for a popular local band, the Raving Texans. He showed up to the audition with his prized autographed drumsticks that Richard "Richie" Starkey (later, Ringo Starr of Beatles fame) had given him in lieu of pay.
The boys were so impressed that they immediately gave George the job, and the band was born. They named themselves 'The Thieves' after Anthony's mother's favorite nickname for the lads.
Their first gig was for the Bolton Girls' Division school dance on April 11, 1960 at the Urmston Masonic Hall. The organizers wouldn't allow them to take the stage as The Thieves because it was a "proper dance," so after much discussion, the boys settled on The Roving Souls.
Sadly, it was a bit premature for the lads to be playing in public. They were so worried that they wouldn't be able to perform that they asked an older local acquaintance, Reginald Leach, to sit in with them because he actually knew how to play the guitar. At the right is the only known photo of the group with Leach on guitar. Unfortunately, this union with Leach led to many problems later on in their lives. The gig at the Urmston Hall went badly and the Souls, discouraged, briefly disbanded.
Main Page Early History Forming the Band 1964 The Hit 1965 The Break-up Anthony in New York Honey Vicarro 1966-Lads In UK The Reunions The Tragedy Smithe-Jones Bio Biggs Bio Tolliver Bio St. John Bio Discography Webmistress