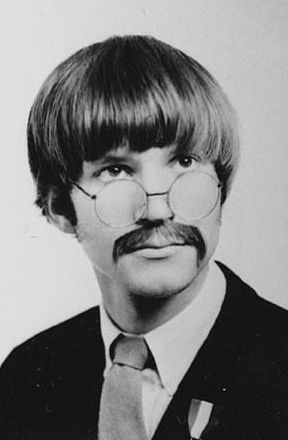 Ian Tolliver
Born: April 15, 1943
Died: July 25, 1978
Height: 5' 11"
Weight: 168
Eyes: Blue Hair: Light Brown
Hometown: Ramsbottom, Greater Manchester, England
Nickname: Professor, Tolly
Instruments: Piano, Organ, Guitars, Drums, Flute, Harmonica, Vocals
Notes: Ian was the youngest of five children by Herbert and Shelly Tolliver. He was a shy child who had difficulty making friends. His three older brothers and an older sister teased him mercilessly. A sickly child who was frequently absent from school with various "ailments," he made friends with Anthony Smithe-Jones and Nigel Biggs in the Ramsbottom Garden housing project where they all resided. He began playing piano with Anthony and Nigel when he was 15. He was an original member of the band "The Thieves", The Roving Souls" and finally, "The Dover Souls". Ian ended up being the most polished musician in the group. He co-authored the platinum hit "Misty Monday Morning."
After the arrest of Nigel Biggs and George St. John in New York, Ian returned to Manchester where he became the road manager for Stan Webb's Chicken Shack, a promising local act. The Chicken Shack opened for the likes of Herman's Hermits, Billy J. Kramer and the Dakotas, and Wayne Fontana and the Mindbenders in England and Hamburg, Germany. He met his wife, Susanne Schimkus, in Hamburg. Disillusioned with the travel, and tired of Stan Webb's prima donna act, he quit the band in 1970. He attended the London College of Music and later became an assistant professor. His attempts to reunite with his fellow band mates in 1970 and, again in 1975, met with little success.
Ian had an odd passion for motorcycles, owning several over the course of his life, though friends say he was too frightened to ride them.
Ian died, along with Anthony Smithe-Jones and Nigel Biggs, on July 25, 1978, in a small plane crash outside of Clovis, California. They were enroute to perform as the "special guest" opening act for The Rolling Stones concert on July 26, 1978 at the Oakland Coliseum.