England - 1966
The Band:
After the loss of Anthony Smithe-Jones. the band attempted to resume their club-playing schedule. Ian Tolliver temporarily assumed the role as "front man" for the group with little success. The lads auditioned a number of guitar players, including Brian "Griff" Griffiths, Peter Cowap and Mike Vickers of The Manfred Mann Band, but nothing clicked.
As the months went on, their club gigs began to dry up, and turmoil again began to rise within the band. Ian became sullen and withdrawn, often refusing to speak to fans. Nigel and George spiraled from casual drug use into addiction.
On February 21, 1966, just before at a gig at the grand opening of a Tesco Grocery store in Stoke-On-Trent, George was found unconscious in his hotel room. He was taken to hospital and treated for a barbiturate overdose and acute alcohol poisoning. The group was unable to perform, and Tesco sued for breach of contract, eventually being awarded a civil judgment of ₤2,500 plus damages.
On March 5, 1966, Decca Records notified the group that their one-year contract had expired and would not be renewed. With no upcoming club dates, no record contract, drug abuse and costly legal problems, the boys decided to go their own ways.
In May of 1966, The Dover Souls broke up.
The Lads: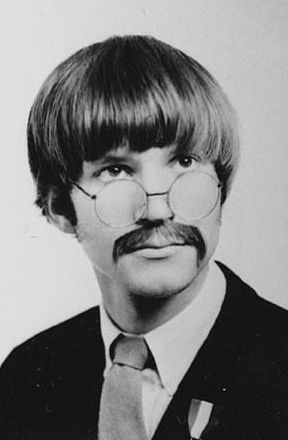 Ian Tolliver: Ian accepted an offer to become the road manager for a new Stourbridge-based band, Stan Webb's Chicken Shack. Christine Perfect, who joined the band in 1968, later became better known as Christine McVie after joining Fleetwood Mac and marrying bass player John McVie. The band played many gigs in Hamburg, Germany, trying to cash in on The Beatles earlier success. While traveling with the group in Germany, Ian met Susanne Schimkus, a German actress, who would eventually become his wife. Ian occasionally sat in on the keyboards, but mainly served as the group's road manager until 1970. Ian and Susanne settled into their marriage, living half the year in Hamburg, the other half in a second small flat in Manchester.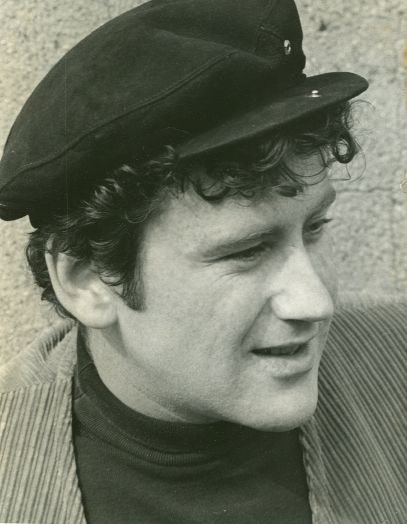 Nigel Biggs: Having spent most of his royalties on drugs, Nigel returned to his parents' home in Manchester. Seven of his eight siblings still lived at home, so he was forced to share a room with two of his younger brothers, Timothy, 15 and Arthur 12. Nigel worked out an arrangement with the local nightclub, The Wicked Vicar, to play cover songs on his guitar for the patrons on Friday and Saturday nights. In exchange, he had a free tab at the bar. Upon discovery that The Wicked Vicar was a gay club—and that Nigel had taken Timothy there on more than a few occasions—his enraged father banished him from the house. Nigel moved in with his former school mate, Gordon Jenkins, who would end up being his life-long companion. The arrangement at The Wicked Vicar didn't last long—Nigel drank all day Sunday through Thursday and was almost consistently intoxicated when he took the stage on Fridays. While this was amusing to the patrons at first, it soon lost its entertainment value when, after being struck on the cheek by a broken guitar string, Nigel flew into a rage and attempted to set fire to the stage. After he was sacked, he realized that he had hit rock-bottom. With the help of Gordon, he managed to become clean and sober, becoming a dedicated philatelist, his collection including such rarities as a number of "Penny Black" UK postage stamps and two highly rare, unused "Inverted Jenny" US postage stamps. He sold the collection in 1973 for a reported ₤100,512 enabling an early retirement as a "gentleman."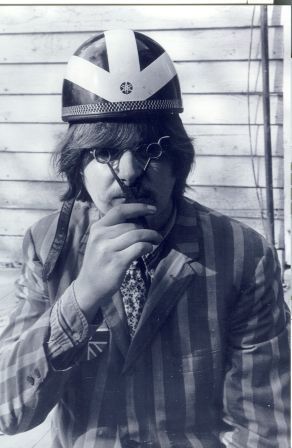 George St. John: After his overdose in Stoke-on-Trent, George entered a drug treatment center in London. Three days later he was kicked out of the facility when workers discovered a quart of grain alcohol and two vials of morphine in his belongings. He returned to Manchester to live with his Uncle Eugene. Eugene died on November 15, 1966 from a pulmonary embolism and willed George the house as well as a cash trust that paid a monthly stipend. George spent the rest of his life struggling with his addictions, in and out of rehab, sometimes spending years clean and sober, only to backslide into a spell of binge-drinking and drug-abuse. He became a fixture at pubs and local clubs in the late 1960s, and spent a lot of time in London with an eclectic group of friends including Vivian Stanshall of the Bonzo Dog Band, and Graham Chapman of Monty Python's Flying Circus.
Main Page Early History Forming the Band 1964 The Hit 1965 The Break-up Anthony in New York Honey Vicarro 1966-Lads In UK The Reunions The Tragedy Smithe-Jones Bio Biggs Bio Tolliver Bio St. John Bio Discography Webmistress