1964
When the lads heard the news that Leach had turned down the contract with Triumph, they were furious. Anthony attempted to contact Joe Meek directly, but Meek refused their calls. Understandably livid, and fortified by a long night of heavy drinking, the boys made a 2:00 AM "house call," confronting Reggie in his swanky Northern Quarter flat.
A brief scrap ensued, and the boys quickly overpowered Leach, confiscating his books.
After a quick review, they were astonished to discover that Reggie had been skimming an extra twenty percent in addition to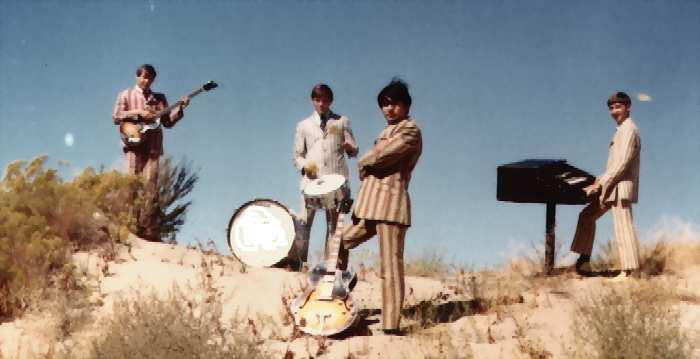 his agreed-upon commission of ten percent plus expenses, classifying the padded fees as "booking taxes." Further examination revealed that Reggie's "expenses" included the price of his 12th-floor flat with a view, his brand-new Mini Cooper, regular trips to the local "massage" parlor and a standing tab at over a dozen local pubs, clubs and drinking establishments.
Suffice it to say that Reggie's "services" for The Dover Souls ended that night with a trip to hospital, a broken collar bone, and 53 stitches. (Smithe-Jones later based his humorous song, "Fifty-Three Stitches and the Boot," about the incident) .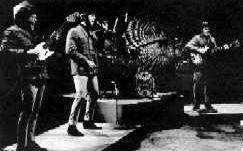 Anthony, by default, became the band's manager, and they continued on with their familiar and frenetic pattern of a different gig in a different city every night. Except for a group of loyal fans, however, the general public beyond northwest England had little knowledge of The Dover Souls.
The boys, believing in each other and their talent, pressed on through 1964. Nigel became friendly with Brian Epstein, manager of The Beatles and Gerry and the Pacemakers (Editor's Note: as it would later be revealed, Nigel was a closeted homosexual at the time, and there were rumors about his possible "liaisons" with Epstein—none of which are supported by a shred of evidence.). Nigel approached Brian with the idea of becoming the Soul's manager.
Though interested, Epstein was far too busy with his other clients. He nevertheless agreed to meet with the boys at the Cavern Club, where he discussed their best chances for success and allegedly introduced them to marijuana.
Brian ended up recommending the lads to producer Dick Rowe at Decca Records. Rowe agreed to audition the Souls.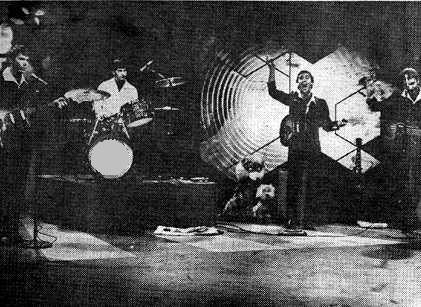 Best known as "The Man Who Turned Down The Beatles" only a few years earlier, Rowe had told Brian Epstein that "guitar bands are on their way out."
He was also, however, the man who signed The Rolling Stones to their first record deal.
On November 17, 1964, The Dover Souls met Dick Rowe at Decca Studios in London.
The Dover Souls played three songs for Rowe: "Misty Monday Morning," "Forget Me Not" and "Be My Luv." Rowe was unimpressed, but agreed to allow the group enough studio time to record one demo song. He tapped Tony Meehan, ex-drummer for The Shadows, to produce the session. When long-time fan, Marianne Faithful, heard her beloved Souls were recording, she brought her friends, Mick Jagger and Keith Richards, to the studio to listen in.
On November 24, 1964, the band recorded their demo of "Misty Monday Morning." Mick and Keith, who took an instant liking to Smithe-Jones, later sat in for a spirited rendition of Kansas City with the Souls that, unfortunately, was performed after the tape machines were turned off. Thus began a long friendship between Mick and Anthony. (Anthony with the Stones at left).
After talking it over with his associates at the Decca offices, however, Rowe decided to pass on signing the band.
Main Page Early History Forming the Band 1964 The Hit 1965 The Break-up Anthony in New York Honey Vicarro 1966-Lads In UK The Reunions The Tragedy Smithe-Jones Bio Biggs Bio Tolliver Bio St. John Bio Discography Webmistress